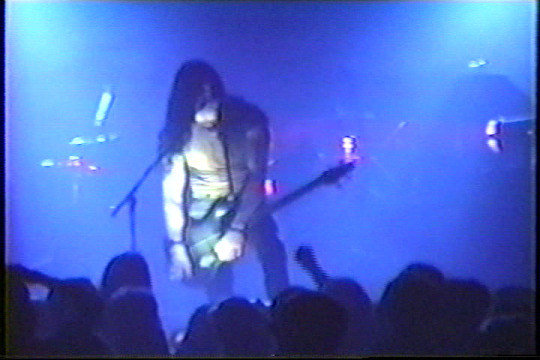 Type O Negative Tallahassee 1994 Setlist
Band: Type O Negative
Date: 1994-08-24
Venue: The Moon
City: Tallahassee
State: Florida
Country: USA
Size: 2.19GB
Format: DVD5
Region: NTSC
Source: AUD
Duration: 68 mins.
Submitted By: HerzeleidMeister
Setlist:
Too Late: Frozen
Bloody Kisses (A Death In The Family)
Are You Afraid?
Gravitational Constant
Summer Girl
Paranoid
Christian Woman
Prelude To Agony
Black No.1 (Little Miss Scare-All)
If you have any corrections or comments for this setlist please post them below! If you have setlists to submit yourself, please go to my Setlists Submissions page & upload them!
Screen Shots:
*Actual screen shots of the show.