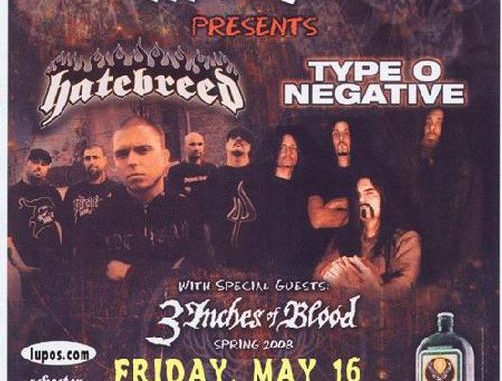 Type O Negative Providence 2008 Setlist
Band: Type O Negative
Date: 2008-05-16
Venue: Lupo's Heartbreak Hotel
City: Providence
State: Rhode Island
Country: USA
Taper: Farve4
Size: 369MB
Format: FLAC
Source: AUD
Submitted By: HerzeleidMeister
Setlist:
Prelude To Agony
Prelude To Agony (cont.)
Kill All The White People
Christian Woman
Kill You Tonight
Love You To Death
Some Stupid Tomorrow
Black No.1
An Ode To Locksmiths
If you have any corrections or comments for this setlist please post them below! If you have setlists to submit yourself, please go to my Setlists Submissions page & upload them!