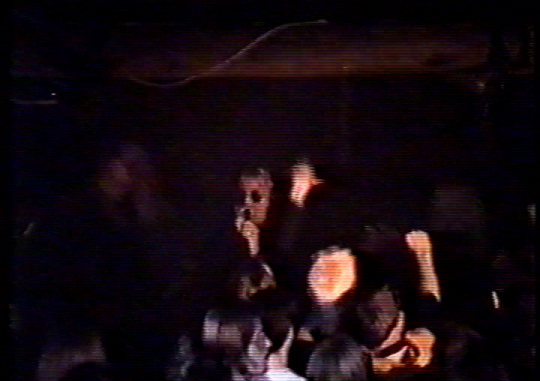 Theatre Of Tragedy Stavanger 1996 Setlist
Band: Theatre Of Tragedy
Date: 1996-06-22
Venue: Sjøhuset
City: Stavanger
Country: Norway
Size: 8.11GB
Format: 2 DVD5
Region: NTSC
Source: AUD
Duration: 138 mins.
Submitted By: HerzeleidMeister
Setlist (Same for both DVD's):
Intro Tape*
Der Spiegel
Sweet Art Thou
A Rose for the Dead
And When He Falleth
To These Words
Black As the Devil Painteth
On whom the Moon Doth shine
Seraphic Devility
Cheerful Dirge
Bring forth ye shadow
Der Tans der Schatten
A Hamlet for a Slothful Vassal**
*Only on DVD1
**Only on DVD2
If you have any corrections or comments for this setlist please post them below! If you have setlists to submit yourself, please go to my Setlists Submissions page & upload them!
Screen Shots DVD 1:
*Actual screen shots from show.

Screen Shots DVD 2: